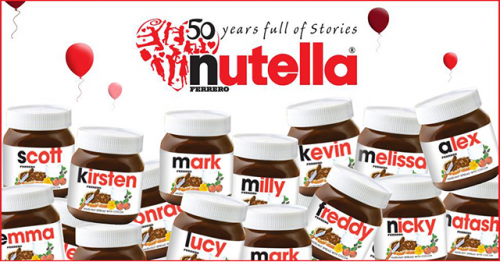 (Image via https://blog.ryerson.ca/)
Digital printing is exploding, and savvy brands are already on it. Digital has been the most rapidly growing area in the print market for years, according to Smithers Pira analysts, averaging an annual growth rate of 9.2 percent in value and 5.9 percent by volume from 2009 to 2015. FoodProductionDaily outlines the top features that ensure digital printing is likely to continue its movement toward domination.
Goes with Anything
Digital is versatile enough to print on everything from traditional cardboard boxes to newfangled fabrics, synthetics and substrates. Advanced digital presses can even print on materials that would have been unheard of several years back.
Printing on large formats for roll-ups and signs are fair game, as is increasing the interactivity with electronics printed on the materials. The electronics can be designed to count the number of people who pass by, how long someone stops to read the message, or allow people to touch it to hear music or a message.
Reaches Customers
In addition to reaching customers through electronics, digital printing gives brands the power to personalize. A prime case in point comes from a Nutella campaign that allowed consumers to purchase a jar of the hazelnut spread with their very own name printed on the label.The campaign drew a fast flock of visitor's the company's Facebook page, clocking in 185,000 folks in Belgium alone, a country with a total population of just 11 million.
Personalization is just one example of digital printing's extreme flexibility, giving brands the ammo they need to create packaging that triggers emotions. A single product no longer has to carry a series of labels that look exactly alike. Variable data printing allows for easy changes in color, font, information, layout, images and any other packaging element. With FASTechnology Group's PACKprint technology, the same product can now enjoy a unique package for each individual jar, can or box. Companies may use this option to attract more consumers, target specific audiences, have more efficient recalls, and even reinvent their entire brand.
Provides Something Tangible
Even though many have predicted the world is heading into a paperless society, printed products are far from dead. In fact, social media is actually generating it. Social media is bombarded with 650 million pieces of uploaded content every year, and many of those images ended up being printed through options such as Facebook's Postify postcards.
People have rediscovered the value of paper, which provides something tangible, tactile and much more engaging than an image on a screen. Touching and feeling something creates an emotional connection, a memorable experience that isn't immediately discarded.
While digital printing has a slew of benefits, some still hold onto the thought that it's too expensive or compromises on quality. Digital is meant for short-run, varied adaptations, and would be quite costly for millions of labels. However, the overall cost keeps going down while the quality keeps going up. Offset printing is still preferred for larger runs, and is isn't expected to become extinct. Digital and offset are increasingly being used in tandem so brands can reap the benefits of both.
Save
https://www.fastechgroup.com/wp-content/uploads/2015/06/free-nutella-jars1-500x262.png
262
500
admin
https://www.fastechgroup.com/wp-content/uploads/2013/07/logo.png
admin
2015-06-17 15:29:22
2016-10-12 19:27:26
Digital Printing Taking Over