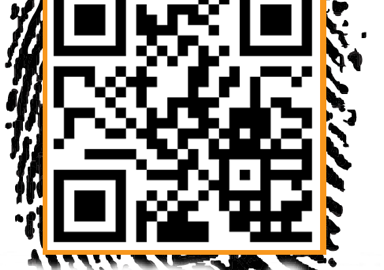 Private label is always the name of the game at the PLMA Store Brands REALITY themed Trade Show, and FASTechnology Group showcased  how PACKprint® can make that game a winning one. PACKprint® is a high-tech packaging solution that prints a veritable DNA code of the product right on the package. FASTechnology Group will be holding PACKprint® demonstrations throughout the show, which runs from Nov. 16 to 18 in Chicago.
FASTechnology Group will be in booth #2100 on the trade show floor, where attendees can experience PACKprint® in action across multiple food groups and product categories. The trade show floor is open from 9 a.m. to 6 p.m. on Nov. 17 and 9 a.m. to 4 p.m. on Nov. 18.
PACKprint® Demonstrations
PACKprint® is a scannable product DNA serialization code specific per individual package for food items. The code prints directly onto the items' package and captures information throughout the entire supply chain through to the shopper's pantry, This scannable code elevates brand loyalty by offering transparency relating to the item, such as:
Innovative per package/carton/pallet retailer programming
Food origination and journey
Package specific Ingredient and mfg details, aka personalized allergy warnings
Manufacturing details including line-specific data points
FASTechnology Group will be demonstrating how PACKprint® can be used within the packaging lines for four consumer package goods categories. These are:
Beverages
Snack Foods
Meat
Bakery
PACKprint® Benefits
Private label can especially benefit from PACKprint® technology as the code provides information important to manufacturers, distributors and consumers. Manufacturers and distributors can quickly verify key information without additional labeling, resource intensive manual sorting or expensive audit while consumers receive insightful data that can play a role in their purchasing decisions.
Distributors and manufacturers can also benefit from PACKprint® due to the ease with which they can:
Trace and/or recall products
Provide additional product details
Eliminate messy and costly labels
Enhance shopper engagement
Launch highly targeted marketing campaigns
'Buy What You Know'
PACKprint's tagline is "Buy What You Know," and it allows companies to choose what information to include, display and selectively access throughout the supply chain, extending to retail and ultimately the shopper pantry in the scannable code. Options include (and are not limited to) revolutionary retailer programming, recalculated/recalibrated ingredient information based on actual package weight, lot information, location of warehouse, actual weights, timestamp of packaging, logistic and operator details, product comparisons, private blogging and cross-merchandising.
About FASTechnology Group
Since its founding in 1987, FASTechnolgy Group has focused on custom-designed solutions for automating plant-floor manufacturing processes. It has done so with quality engineering services and industrial control system designed for manufacturers and large industrial firms throughout the US.
Previously, two food packaging leaders held PACKprint demonstrations in their own sponsored booths during the 2014 Pack Expo International, which was also held in Chicago earlier this month.
FASTechnology Group offers a portfolio of additive, cost-effective PACKprint enabled products and systems, such as the PPE (PACKprint Enabler Module, PPV (PACKprint verifier and package record loader), and another high-end packaging solution known as CUSTOMprint+, which provides profitable packaging with customization and personalization. Combine CUSTOMprint+ with PACKprint™ for even greater results. The FASTpro high performance solution offers sophisticated and complete processing and packing line control through intelligent palletization.
Save
Save
Save
Save
Save
https://www.fastechgroup.com/wp-content/uploads/2014/10/PACKprint_new1.png
640
384
admin
https://www.fastechgroup.com/wp-content/uploads/2013/07/logo.png
admin
2014-11-15 19:01:20
2016-10-12 19:30:55
PACKprint for Private Label at PLMA Store Brands Trade Show