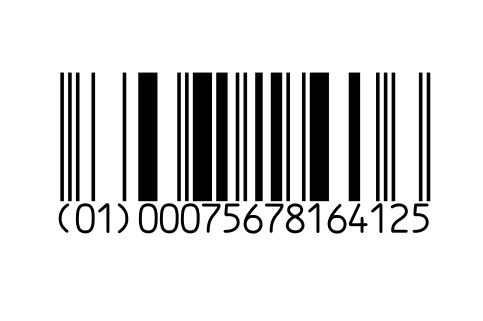 The CPG industry has a paramount interest in manufacturing food safe products. In order to stay in the game, complying with the FDA Food Safety Modernization Act (FSMA) requires supply chain modifications to meet new track and trace requirement of food source and manufacturing conditions. Most companies are employing an industry code called a GTIN, This identifer, when combined with PACKprint, automates compliance as well as provides additional benefits.
What's a GTIN?
GTIN stands for Global Trade Item Number, and it refers to a number that distinctly identifies products or items as they travel move through the necessary channels. GTINs can be found on:
• Single product or item packages, which are scanned into the register for retail sale
• Inner packs, pallets and cases of a product in a warehouse or distribution center
• Purchase orders, delivery slips and invoices
A GTIN must be assigned to any item or product that moves through the Global Data Synchronization Network (GDSN), either through a physical channel or certain e-commerce channels.
The GDSN, in turn, is built around the global identification system developed by the non-profit group GS1. GS1 is an international organization that creates and maintains standards for moving products or items across the world.
In short, if you want your product or item to move through the proper channels with the proper identification anywhere around the globe, you best assign a GTIN for that particular product.
GTIN Components
The owner of the product is the one who assigns a unique GTIN to the product. Once the GTIN is in place, it can be used on all documentation and scanners across the world to track the product's movement to its final destination, which is often the retail point of sale.
GTINs can vary in number of digits, depending on the number of identifiers a specific product requires. Digit length can be 8, 12, 13 or 14, although GS1 suggests all GTINs be represented by a 14-digit number by adding zeroes to the unused fields to the left of the number.
So What Happened to UPC and EAN?
UPC and EAN are still alive and well in the world of product identification. Their world is just a shade smaller than the GTIN. The UPC, or Universal Product Code, is the identification number used throughout the United States. The EAN, or International Article Number (formerly European Article Number), is used throughout Europe. Both numbers are still valid and required as per regional regulations.
Either number can still serve as your product identification in the global network. Simply add the required number of zeroes to the left or your UPC or EAN to create a 14-digit GTIN.
GTIN and PACKprint
Your unique GTIN can serve as one of the key identifier with PACKprint, the innovative packaging solution that puts all the required information right on your product packaging. Think of it as a relative product DNA attached to a scannable code. And that code can clearly showcase that you're meeting compliance and the highest possible standards.
Save
https://www.fastechgroup.com/wp-content/uploads/2015/01/Databar_14_00075678164125.png
350
483
admin
https://www.fastechgroup.com/wp-content/uploads/2013/07/logo.png
admin
2015-01-30 17:39:50
2016-10-12 19:29:55
What is a GTIN?