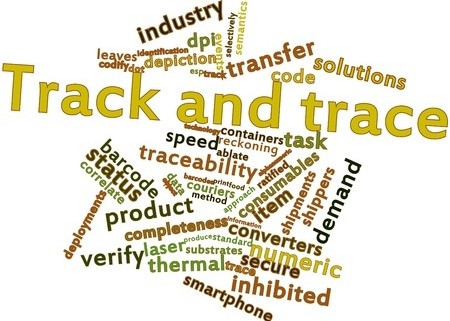 Retailers are scrambling. Consumers may or may not be getting some type of notification that an item they purchased shouldn't be eaten. And Blue Bell Creameries and Sabra Dipping Company are posting alerts and probably crossing their fingers that word gets out about their product recalls. None of the scrambling, haphazard notifications or finger-crossing would be necessary for items tracked with PACKprint™.
The Recalls
The recalls in question involve specific varieties of Blue Bell ice cream and Sabra hummus, with the FDA finding samples of the product contain Listeria monocytogenes. This bacterium can cause short-term symptoms that range from severe headaches to diarrhea in healthy folks, with more severe symptoms or even fatalities in children, the elderly or those with compromised immune systems.
Blue Bell: The company website reports Blue Bell is voluntarily suspending operations of its manufacturing plant in Broken Arrow, Okla., which was the point of origin of a contaminated ice cream product discovered by the FDA. The recall involves any product manufactured in the Broken Arrow facility, with the identifying initial of O, P, Q, R, S or T after the code date on bottom of the containers.
Sabra: An FDA alert says 30,000 cases of Classic Hummus is being voluntarily recalled by Sabra, with potentially contaminated hummus containing any of five different UPC/SKU codes and expiration dates of either May 11 or May 15.
The Scrambling
Tracking down all those recalls can be a time-consuming, arduous and unreliable process. Manufacturers must rely on posted Internet alerts and retailers to let consumers know about the recalls.
Retailers in many cases have taken it upon themselves to individually email, text or call consumers they believe may have purchased the recalled items. And that only applies to consumers who may have purchased the items using a loyalty card or other method of linking them to the purchase.
Anyone without a loyalty card who paid cash better hope they just happen to stumble upon information regardling recalls of items they may have purchased.
PACKprint to the Rescue
Recalls would be much more efficient if items came with an easy-to-track code that let consumer packaged goods manufacturers know exactly where the items were along the supply chain. With PACKprint, they can.
PACKprint is an innovative technology from FASTechnology Group, with tons of information contained in a single, scannable code printed on each individual package. This information is particularly valuable in the case of recalls, allowing manufacturers to track each item from manufacturing floor to the retail floor and onto the consumer's table.
Consumers who subscribe to the PACKprint system receive text messages if an item they purchased is part of a recall. Manufacturers can easily identify what store shelf have the products in question, then just as easily send a text to consumers who use the PACKprint system.
PACKprint can save time, resources, hassles and the health risks often involved with recalls, whether it's ice cream, hummus or any other packaged product that contains the innovative scannable code. Learn more about PACKprint today.
Save
https://www.fastechgroup.com/wp-content/uploads/2015/04/17397594_s.jpg
326
450
admin
https://www.fastechgroup.com/wp-content/uploads/2013/07/logo.png
admin
2015-04-17 17:03:27
2016-10-12 19:28:03
Why Blue Bell and Sabra Product Recalls are a Massive Hassle