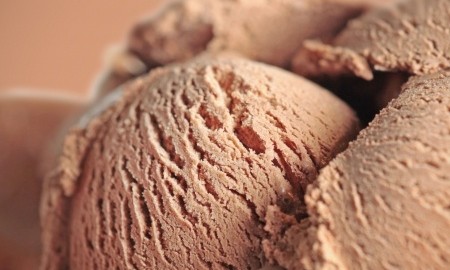 In late April, Kroger recalled their Private Selection Hazelnut Marscarpone and Hazelnut Nut Fudge ice cream flavors because they contained unlabeled egg ingredients. They were forced to pulled 16 oz. containers from store shelves in 31 states. Such a sweeping product recall was prompted by the risk of life-threatening allergic reactions for people sensitive to eggs – and because the product labels Kroger uses did not contain enough information to allow a recall limited to only those products that actually contained the egg ingredients.
The truth is, sooner or later nearly every manufacturer runs into a contamination challenge and needs to know every detail about the manufacture and/or distribution of a specific product or group of products very quickly. Last week recalls made the headlines again with Evergreen Fresh Sprouts recalling their raw clover sprouts across all of Washington and Idaho for E. coli contamination. Lansal, Inc., had to recall 14,860 pounds of humus and Sherman Produce had to recall all the walnuts they sold in Missouri and Illinois for possible Listeria monocytogenes.
Thankfully, FASTechnology has a solution to messy product recalls. PACKprint minimizes the resources required when conducting a product recall. If Kroger's labels had utilized PACKprint®, their recall could have been smaller, more targeted and less costly. The public relations challenges it presented could have been localized and minimized.
By embedding very detailed product origination information right on the product's label and accessible through a simple scanner, PACKprint® is a collection of each product's data from every step in the manufacturing, packaging and distribution process. It's the fastest, most reliable system out there for accessing the information that saves time, money and not to mention, public relations headaches.
FASTechnology's PACKprint® product labeling system prints a scannable product label that can contain information on:
Food Origination
Ingredient Details
Lot #
Weights and Measures
Warehouse Location
Packaging Timestamp
Operator Detail
Logistics Details
Cross-merchandising
Product comparisons
Carbon Footprint
This level of information greatly simplifies product tracing and recall because it can identify quickly identify which products, palettes, cartons, shipments of contaminated product are effected right down to what store shelf those products are sitting on. It eliminates the need to print un-coded information on product labels. PACKprint® has applications beyond the product recall events as well. It can be used to enhance shopper engagement and facilitate highly targeted marketing campaigns by interacting with mobile information devices.
Save
https://www.fastechgroup.com/wp-content/uploads/2014/05/5593450_s.jpg
450
450
admin
https://www.fastechgroup.com/wp-content/uploads/2013/07/logo.png
admin
2014-05-29 19:59:06
2016-10-12 19:33:15
Avoiding Costly Product Recalls