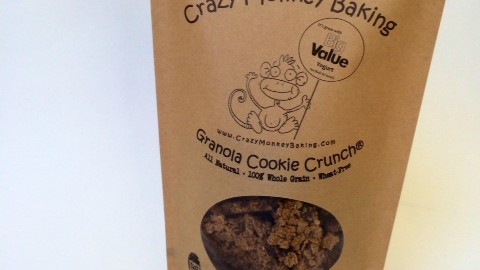 Global efforts to sustain our planet for future generations just took a major step forward and FASTechnology Group is at the forefront. On April 29, Walmart sponsored a Sustainable Product Expo at which Walmart and more than a dozen of its biggest suppliers, representing more than $100 billion in sales, pledged to accelerate the development of more sustainable agriculture and more complete recycling. Companies taking the pledge included such industrial heavyweights as Kellogg, Monsanto, Proctor & Gamble, Johnson & Johnson, Campbell Soup, Cargill, General Mills and Goldman Sachs. Through increased collaboration and efficiency in the food chain, these pledges are expected to bring sustainable agriculture practices to approximately eight million acres of farmland, eliminate six million metric tons of greenhouse gas emissions and raise $100 million to fund recycling infrastructure projects.
Other initiatives announced at the Expo include:
• a commitment made by Walmart and Proctor & Gamble to reduce the water used in liquid laundry detergent by 25%
• Walmart and Cargill's adoption of the goal of sourcing 15% of its beef supply with environmental criteria that include increased traceability and greater visibility from farm to fork
• collaboration with Conservation International toward the conversion of 27% of Walmart's palm oil supply from conventional to sustainable oil
All of these initiatives will require the collection of more information about product origination, processing and distribution, and FASTechnology Group is ideally suited to facilitate that process. In recognition of that capability, FASTech was asked to attend the Expo and make a presentation to Walmart that detailed the capabilities and benefits we bring to the sustainability movement. We presented a case study featuring a granola product called Crazy Monkey as an example of how we can eliminate on-pack labeling and add value to packaging with PACKprint® and CUSTOMprint+.
Using these capabilities, Walmart intends to create a sustainability store on walmart.com which will allow customers to compare the sustainability of one product vs. another through a sustainability index that now covers more than 700 product categories.
More and more every day, sustainability is becoming a competitive purchase criteria – an advancement in sustainable living brought to you, in part, by FASTechnology.
Save
https://www.fastechgroup.com/wp-content/uploads/2014/05/photo-2.jpg
640
480
admin
https://www.fastechgroup.com/wp-content/uploads/2013/07/logo.png
admin
2014-05-01 18:30:41
2016-10-12 19:34:11
Walmart's Sustainable Products Expo