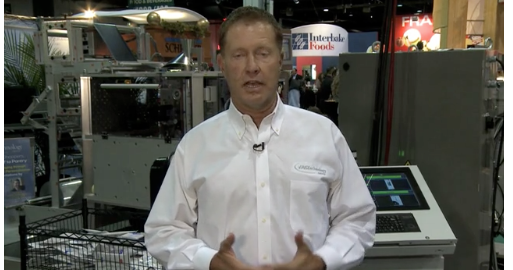 FASTechnology Group promises substantial marketing benefits from CUSTOMprint+, a new software integration product that fully integrates short-run, highly customized package printing with mobile and social media to enable individually targeted retail marketing initiatives. It even allows for on-pack printing for highly targeted sampling campaigns.
CUSTOMprint+ addresses several emerging market trends:
Retail and e-commerce marketing are converging. Many consumers will shop and/or gather coupons online, then go to a bricks-and-mortar retail outlet to make their purchase. Others will go to a retail outlet to see products hands-on then shop online for a better price.
Packaging and mobile media are now coordinated, with mobile devices scanning product information and delivering coupons whose values vary with the shelf-age of the product, store-specific promotional opportunities, customer loyalty rewards and other customized marketing initiatives.
Consumer affinities for neighborhood localization & sense of community are on the rise. Community pride extends into the market place. Local produce is preferred over imported produce. Locally manufactured products sustain higher pricing.
Adverse economic conditions have produced a more price sensitive shopper who increasingly relies on coupons. Retailers are issuing coupons at the point of sale.
The coupons available online are virtually unlimited.
To capitalize on these trends, FASTechnology's CUSTOMprint+ provides variable data imaging that interfaces with a variety of industry standard printers to incorporate target-market databases into the production line, intuitive touch-screen controls that make set-up and operation simple, and scalable architecture that facilitates expansion and reduces implementation costs. These features enable electronically coordinated cross-merchandising and cause marketing programs, on-shelf sales incentives, cost-effective test marketing, personalized POS marketing and variable product sample mailings compliant with all USPS delivery requirements.
FASTechnology Group's CEO Joe Hattrup, says CUSTOMprint+ technology is revolutionizing the way manufacturers, distributors and retailers go to market. "Marketing normally done through space-wasting POS displays," he says, "can now be targeted by market segment, location or any other demographic information and delivered by mobile media to save floor space, eliminate bulk-labeling inventory costs and more effectively reach each individual customer."
Save
https://www.fastechgroup.com/wp-content/uploads/2013/11/Screen-Shot-2014-03-12-at-9.54.21-AM.png
300
513
admin
https://www.fastechgroup.com/wp-content/uploads/2013/07/logo.png
admin
2013-11-01 20:56:52
2016-10-12 19:39:59
New CUSTOMprint+ enables highly customized package printing