Isn't it ironic that the term 'thinking out of the box' is so overused nowadays that it is practically a red flag for tired  and unimaginative ideas?
There is still an industry for which thinking out of the box is highly relevant and meaningful though – the packaging industry. Never have the creatives had so much free rein to design the perfect visual representation of their consumer product. Modern packaging materials have a flexibility and durability that would have been unthinkable just a decade ago and the sophisticated printing and production machines can shape boxes and containers into any imaginable form.
Laser Targeted Product Recall
It's not only the packaging designers who benefit from these technological advances. With technology like PACKprint+ so too do the marketing department and every employee who cares that their employer stays profitable. It has never before been possible to pinpoint individualized products with such precision that not only a single batch can be identified but a specific package as it sits on a specific shelf in a specific store. Imagine the difference this makes when only a couple of hundred products on a busy production line are not meeting product quality standards. Now instead of a product recall that involves thousands of items across the country, those few hundred packages can be identified and the recall isolated to the stores and region selling them.
Enhanced Consumer Engagement
How much more likely would a mother be to buy one brand of cereal over another, if one of them included the shield of her son's football team and highlight pictures of the team's last season? That and many more examples of the ability to hone in on a very select set of prospects are possible with the enhanced consumer engagement functionality of PACKprint+.
Pressure is on for Package Designers
Sellers are increasingly demanding  more compelling packaging and consumers, jaded by over exposure to mundane product packaging, want to be wowed by conceptual designs. Of course, packaging must also be sustainable, and carry the type of identification and branding technology mentioned above that enables targeted consumer messaging and easy product recall.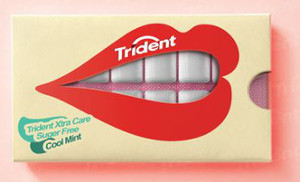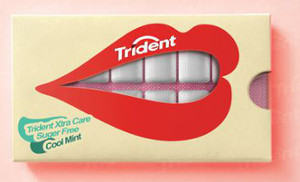 Whew. That's some list of demands. There are rewards to those package designers that can rise to the challenge though including a number of prestigious packaging design awards.
This example of a Trident Xtra Care packet was first place winner in the Student category of the 2015 Dieline awards and garnered some very positive attention for designer Hani Douaji.  It takes a familiar product and reimagines it in a fun way that is sure to win a second glance from consumers as they browse the shelves in the checkout lane.  And doesn't it do a good job of highlighting one of the main selling claims of the product – healthier teeth and gums and a whiter, brighter smile?
The variety of substrates and sophistication of the manufacturing process means that quite literally, packaging designers can now think completely out-of-the-box. Anything is possible and we at FASTechnology look forward to playing our part in bringing these creative concepts to life.
Save
Save
https://www.fastechgroup.com/wp-content/uploads/2015/09/trident.jpg
182
300
admin
https://www.fastechgroup.com/wp-content/uploads/2013/07/logo.png
admin
2015-09-24 22:35:55
2016-10-12 19:26:41
Packaging Industry Creatives are Thinking Out of the Box